---
Why Attend this Event?
This is an interactive platform for sharing and exchanging information and knowledge.
It helps you get the most out of your PR planning and process.
Helps you interact and engage with top PR professionals in the industry.
Provides you with opportunities to engage with the varied industry professionals and organizations from different markets
Helps you exchange ideas on top trends and challenges facing new media and related PR fields.
Facilitates collective and collaborative knowledge and intellectual leadership styles to match PR trends.
---
Speakers
H.E. Abdullatif Ahmed Al Othman
Former Governor, Saudi General Investment Authority (SAGIA)
Abdallah Jum'ah
Former CEO,
Saudi Aramco
Jihan Al Lamki
TV Presenter
Nasser Al Nafisee
VP Corporate Affairs,
Saudi Aramco
Rania Rostom

-
Chief Innovation & Communication Officer Middle East, North Africa & Turkey, GE
Randa Al Sheikh
TV Presenter, Saudi Broadcaster Corporation
Dr. Shafeeq Ghabra
Professor of Political Science
Kuwait University
Iman Al Hamood
Monte Carlo Radio
Idrees Al Drees
Writer and media consultant
Tariq Ghamdi
Manager, King Abdulaziz Center for World Culture, Saudi Aramco
Cyril Zammit

-
Director of Design, Art Dubai Group
& Fair Director, Design Days Dubai
Kirk Collingwood
Brand Strategist & Stakeholder Experience Specialist, Saudi Aramco
Abdulrahman Al Husseini
Senior Manager Media Relations
SABIC
Hamood Al Ghubaini
VP Communication & Public Affairs,
Saudi Electricity Company
Tariq Al Sada

-
Director of Public Relations, Ministry of Commerce& Economic
Qatar
Rehab Makhloog
Public Relations Representative, Saudi Aramco
Khalid Subaey
Director, Corporate Social Responsibility, Saudi Aramco
Joe Batikh

-
Senior Sustainability Advisor,
EduEval Consultancy
Ricardo Karam
Founder & CEO,
TAKREEM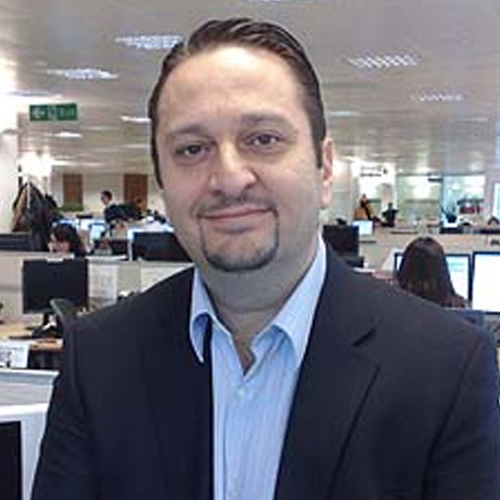 Nart Bouran
CEO, Sky News Arabia
Abdulrahman Al Rashid
Previous Head of Al Arabiyah News
Joyce Baz

-
Head of Communication,MENA, Google
Middle East & North Africa

Zahraa Taher
Managing Director, Fenmark Communications Bahrain
Nadeen Al Bedair
TV Show Presenter,
Rotana
Zainab Salbi
Founder Women for Women International
Faisal Al Zahrani
PR Consultant
Amjad Shacker
General Manager, Corporate Communications
STC, KSA
Amira Rashad
Head of Brand, MENA Facebook
Melbourne Scott
Public Relations Specialist, Saudi Aramco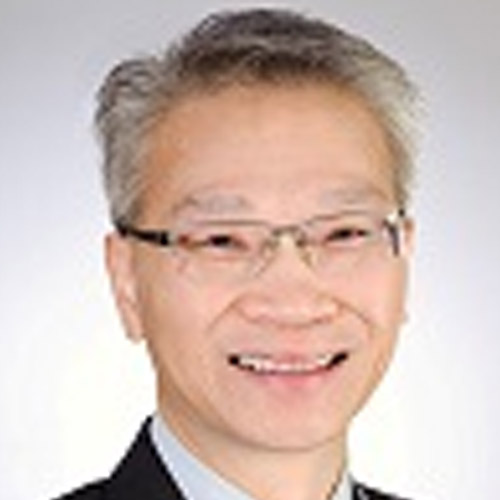 Dana Saloum

-
Communications Director Middle East and Sub-Saharan Africa,
Boeing
Mohamed Sabe
Digital Media Specialist
Radhiya Al-Zadjali
Sales and Advertising Manager
Trainers
Kirk Collingwood
Brand Strategist & Stakeholder Experience Specialist, Saudi Aramco
Melbourne Scott
Public Relations Specialist, Saudi Aramco
Nagy Awad
Public Relations Representative
Gregory Noakes
Member, Corporate Affairs Research & Advisory Group, Saudi Aramco
Neil Dhillon
Public Relations Consultant, Saudi Aramco
Dylan Stuart
Partner - Lippincott
Saleh Bdeir
Senoir Account Director, LinkedIn- Talent Solutions
MENA
Etienne Tremblin
Senior Employer Brand Consultant , Team Lead
LinkedIn
---
AGENDA
16:00 - 19:00
Registration & Reception
19:00 - 19:05
Overview of IPRA-GC Film
19:05 - 19:10
Welcome Remarks, Hasan Al Hasan, IPRA-GC President
19:10 - 19:20
Keynote Address, H.E. Minister , UAE
19:20 - 19:40
Keynote Address, Abdallah Jum'ah Former CEO, Saudi Aramco
19:40 - 9:50
Keynote Address, H.E. Abdullatif Al Othman Former Governor & Chairman of the Board (SAGIA)
19:50 - 20:30
Recognition of Sponsors
20:50 - 21:30
IPRA-GC Gala Dinner
9:00 - 10:00
Registration and Morning Coffee
Moderators:
Panelists:
---
Public Relations has became an important function within major corporations internationally. The need to ensure that communication is in line with corporate strategy is essential, as not conveying your business intent, both externally and internally, is a major cause of failure. This panel will discuss the corporate communication concept and why major corporations are shifting from PR to corporate communication.
Moderators:
Panelists:
---
This panel will bring together GCC media personnel experienced in international media, who will share their insight and thoughts on how the Gulf Region has been portrayed by international media outlets. The panel will also discuss the need to adapt to new media and how to turn new media challenges into opportunities.
11:50 - 12:00
Coffee Break
Moderators:
Panelists:
---
The coming years will witness major global events hosted by different GCC countries. These events will require both extensive and intricate roll out activation campaigns internationally. This panel will explore the role PR and communication play in driving success by looking at the upcoming major events in the region. Emphasis will focus on the vision, objectives, plans and implementation strategy
Moderators:
Panelists:
---
With the revolution of social media and consumers having the power to make a difference. Brand reputation is at stake, it is essential for energy companies in the B2B and B2C sectors to have smart strategic approaches when dealing and using social media to protect their organization's image and reputation. This panel will look at how energy companies implement best practice.
Moderators:
Panelists:
---
A government reputation is an indicator of how business is conducted. The better a government's reputation, has the greater its ability to drive political consensus, and improve the financial and aspirational demands of its citizens. Transparency and efficiency translates into tourism, advocacy, trade and talent. This panel will look into the role PR plays in both safeguarding and developing a country's reputation, and how PR is a significant catalyst in promoting security, the economy and education.
Moderators:
Panelists:
---
Major Corporates in the region have initiated or implemented CSR activities that have tangible impact on people and community. These corporates have developed smart strategies for sustaining social responsibility, utilizing their resources for the benefit of community and to improve the lives of others. This panel session will discuss the need for such activities in the region and will also look into successful examples of major CSR strategies in the region.
16:00 - 14:30
Closing Summary
9:00 - 10:00
Registration and Morning Coffee
Moderators:
Panelists:
---
The face of communication has dramatically changed over the past few years. Social media platforms such as Facebook, twitter, Instagram and Snapchat are dominating communication in the region. This panel will look into how the development of new social media platforms have impacted the gulf region from political and economic perspective and how the PR industry can keep pace with these developments.
Moderators:
Panelists:
---
The continuing rise of Social Media demands new talent to be on-boarded and ready for the next technological or social development. How focused is the PR sector in creating talent management? Can this sector acquire, develop and retain the best and brightest minds? This panel will discuss what the pioneers in the PR industry are doing differently to attract the best available talent, and will discuss the best talent management and creativity encouragement strategies, to attract young innovative talent to the industry.
11:30 - 11:45
Coffee Break
Moderators:
Panelists:
---
With many woman entering media, is the glass ceiling only there for the top jobs? How easy is the shift to gender balance, and why are the benefits of inclusiveness still not being embraced? This panel will discuss how successful woman have made the transition to high level positions, and the skills they believe are needed from both genders, to ensure that individuals and organizations benefit.
Moderators:
Panelists:
---
With the current trend in ever increasing usage of social media among consumers in the GCC region, it is essential for organizations to keep the interaction dynamic with stakeholders on every social media platform. This workshop will shed light on the importance of managing the organization's online reputation, and will explore the right practices in being proactive online to build a solid brand.
Moderators:
Panelists:
---
All governments and major companies are exposed to risk. Any risk to the business is initially handled through crisis communications. If handled wrong, there could be an impact on public security, a company's reputation, or financial loss. This panel will explore application of social media during a crisis, and the role of social and traditional media play in building resilience, and the relationship between both traditional and social media. How has the speed and immediacy of social media impacted crisis management perspective? Should government and major companies interact with the public through social media during a crisis? And can governments and companies use social media to predict a crisis?
Moderators:
Panelists:
---
During the last two decades and since the introduction of social media, there has been a lot of debate on whether there is still a need for high cost traditional media within the PR industry.
16:00 - 14:30
Closing Ceremony
---
Registration
Conference registration, payment and selecting preferred workshops subject to vacancy, is also available onsite.
---
ACCOMMODATION & HOTEL RESERVATION
The chapter has received blocks of rooms during the conference and exhibition at the Dubai Festival City, Inter-Continental, Crown Plaza and The Marriot Hotel.
---
---
---
CONTACT US
---
---